Lenovo Services & Support Center In Velachery
Are you in need of Lenovo Service Center In Velachery or around areas in the Velachery?..If yes, just give a miss call @ +91 9841603545 our technical team will contact & guide you or visit our Lenovo service Center in velachery. Our specialists having high experience and skilled in motherboard chip-level service, BGA Rework, upgrade, maintenance and replacement of all makes and models of Lenovo laptops with 100% customer satisfaction. We replacement a genuine lenovo laptop spares for service provide for all lenovo models like lenovo laptop, Ideapad Laptop, Thinkpad Laptop. Velachery Lenovo Service Center its provide quality work and friendly customer care and also well Qualified, Experienced and Certified Engineers who can repair/Service any kind of Laptop Problems and give the solution instantly, we give back new life to your dead laptops.
Our Lenovo Laptop Service Center provide professional Laptop Service/Repair for all Major & Minor Laptop Issues on your Home used laptop, Gaming Laptop, Business use Laptop.
Lenovo Laptop Services

Lenovo Motherboard Replacement
Lenovo Laptop Screen Replacement
Lenovo Laptop Chip-Level Service
Lenovo Broken Laptop Re-work
Lenovo Hard Disk Service
Lenovo Screen Cable Issues
Lenovo batteries & adapters
Lenovo Keyboard / Keypad Service
Other accessories
Lenovo Spares Sales

Lenovo Motherboard Sale
Lenovo Laptop Screen sale
Lenovo Refurbished Laptop sale
Lenovo Laptop Adapter
Lenovo Hard Disk sale
Lenovo Screen Cable sale
Lenovo Laptop Battery
Lenovo Keyboard/Keypad sale
Other accessories sale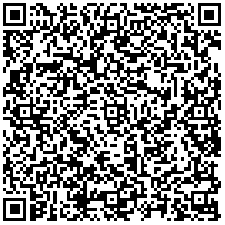 If you need a contact details to download.. Just scan this QR Code.
---
Contact our Lenovo Laptop Service Center in Velachery near Adambakkam, Guindy, Medavakkam, Pallikaranai, Vijayanagar, Taramani, Nanganallur, Meenambakkam for all models of Lenovo laptop related problems! We will solve your laptop repairs instantly. We provide pick up and delivery for our Customer just make a Call @ +91 9841603545/+91 9841603330.